talkhealth is one of the leading online health communities providing FREE information and support to those with chronic health conditions, whilst collaborating with pharmaceutical and healthcare companies, charities and medical professionals to develop sustainable health programmes and solutions.
talkhealth provides an opportunity for you to gain unrivalled access to patient behaviour, insights and feedback through our website's forums, blogs, online clinics, trials, surveys and social media feeds.
This enables you to benefit from a vital feedback loop on brand, positioning, usage, results and adherence in order to better connect you with your target patients and grow your market share.
After 18+ years, our reach extends to include patients, carers, clinicians, pharmacists and charities to give you the widest exposure and the broadest spectrum of data.
Our market research channels, plus disease awareness and health education campaigns provide independent, credible data from respondents across a wide diversity of health conditions.
Our interactive healthcare platform: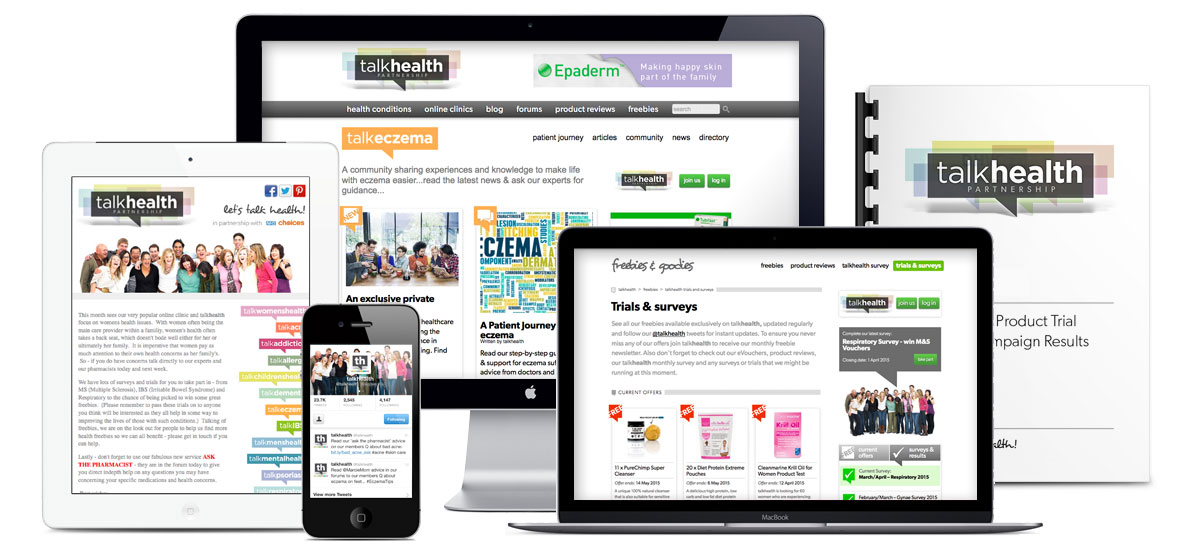 In the competitive healthcare market, there are many reasons for engaging with patients directly
Promote your product or service
Insights into patient journey and experience
Understand brand & product loyalty
Influence design, re-design or refinement of service delivery
Opportunity to see condition/drug from different perspective
Sustain and increase market share
Design value added programmes
…talkhealth closes the Pharma–Patient loop
What better way to understand patient choices, behaviour and experiences, than to ask them directly for their feedback and personal stories?
As a healthcare company, this can be difficult data to obtain. talkhealth uniquely bridges the gap, providing valuable data via our impartial platform in line with the Market Research Guidelines.
Department of Health and the NHS Institute commissioned King's College London and The King's Fund to undertake research into: What Matters To Patients? Developing the Evidence Base for Measuring and Improving Patient Experience.
OTC & Consumer Health
talkhealth engages with patients across a broad spectrum of health conditions
We are one of the largest independent patient membership communities in the UK, actively engaging with patients via our blogs, forums, clinics, surveys and social media channels.
Our platform bridges the gap between patients and the healthcare industry, offering opportunities for targeted product promotion, rigorous market research, and educational campaigns.
leverage the power of the talkhealth community
With 18+ years' experience engaging directly with patients in the digital space, we can advise on the best strategy to deliver your outcomes.
talkhealth's digital platform, network and digital marketing expertise make us the ideal partner in your ongoing R&D and product refinement.
Observation via forums, blogs & social media
Recruitment for clinic studies
Targeted advert placement
Disease awareness programmes
Health education campaigns
Online Clinic sponsorship
Brand alignment with leading charities
our programmes and solutions
foundation
Advertorial
Disease awareness
Educational
Branding
Sponsorship
Sales platform
Product reviews
research
Patient insights
Qualitative
Quantitative
Patient Tracker Programmes
[OTC, Consumer Health, POM]
solutions
Enhanced programmes
Adherence programmes
Value-add programmes
Market share strategies
Call our team on +44 (0) 1256 962250, email us at info@talkhealthpartnership.com, or complete this enquiry form and we'll get back to you as soon as possible.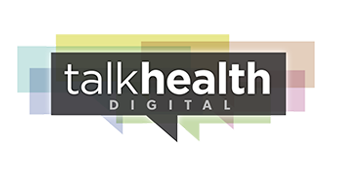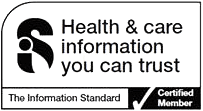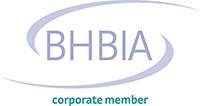 talkhealth has 18 years' experience engaging directly with patients in the digital space with proven benefits and outcomes for pharmaceutical companies and patients. We are independent, credible and trusted.