talkhealth gains PIF TICK accreditation for 2 years running!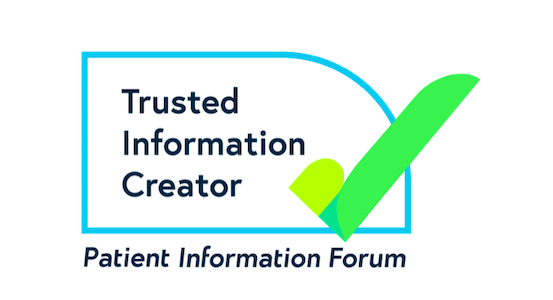 We are pleased to announce that talkhealth has been awarded the PIF TICK quality mark for trustworthy health information for the second year running. This accolade shows our constant dedication to providing our members with up-to-date, trustworthy and reliable health information. 
We are delighted to have our certification renewed and sit alongside the cornerstones of British healthcare including Mind, Macmillan Cancer Support and Psoriasis Association. 
The PIF TICK is the UK's only quality mark for health information. The green tick quality mark was launched in May 2020 to replace the Information Standard, which accredited talkhealth's content for years.
The certification continues to gain prestige as the amount of online health information grows exponentially. That's why we would like to thank The Patient Information Forum for their dedication to signposting evidence-based health information, like ours! 
Catriona Williams, CEO of talkhealth says: 'We are very proud to be associated with the Patient Information Forum's quality mark as it is more important than ever that people have access to certified trustworthy healthcare information. We will continue to work with our members and clients to ensure that the information that we provide is reliable and of the highest standard.' 
To earn this recognition, we have to adhere to a rigorous 10-step production process that ensures we are providing informative, accessible, representative and timely health content. All of talkhealth's certified content has to: 
1. Information is created using a consistent and documented process.
2. Staff are trained and supported to produce high-quality information.
3. Information meets an identified consumer need.
4. Information is based on reliable, up-to-date evidence.
5. Patients are involved in the development of health information.
6. Information is written in plain English.
7. Print and digital information are easy to use and navigate.
8. Users can give feedback on the information.
9. Information is promoted to make sure it reaches those who need it.
10. The impact of information is measured.
Not only does this accolade prove to you that your products are beind featured in content people can trust, but it also allows the team at talkhealth to review our internal practices. This means that we can continue to work with you to provide top-notch health content for your target audience for years to come.
With 80% of the public saying that they look out for the accreditation logo on the health information they read online, we hope our green tick gives you even more of an incentive to utilise our services to reach an engaged health audience.